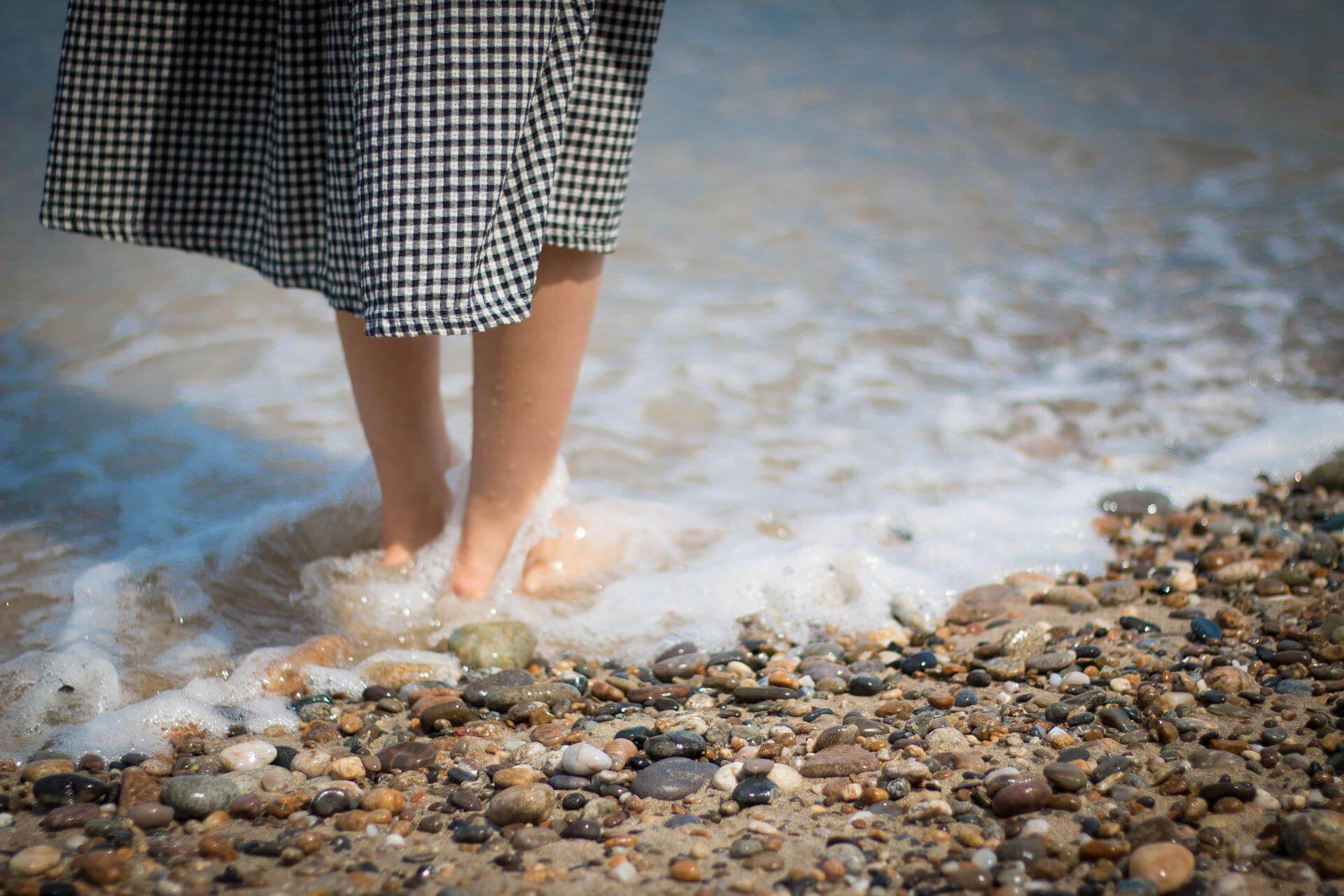 What is grounding good for?
"What is grounding good for?" is a very good question, but it's probably best to look at it another way and ask ourselves "what isn't grounding good for?".
There's a subtle difference in the questions, because in reality, being connected to the earth does so much good for us and our physiology.
Inflammation is the key driver to so many diseases and ills, aches and pains, and grounding (earthing) combats inflammation through the absorption of electrons.
Inflammation is the body's first defence against infection, but when it goes wrong, it can lead to all sorts of health issues and diseases.  Most of the time, inflammation is a lifesaver that enables our bodies to repair wounds and injuries or deal with invaders such as disease-causing bacteria, viruses and parasites.
The moment any of these occur within our body, inflammation marshals spring into action and destroy an invader and any tissue it may have been infected, then the process subsides and healing begins.
However, sometimes the inflammation process doesn't shut down on cue and becomes chronic rather than transitory.
When that occurs, the body turns on itself which can result in a "slow burn" with long-term and debilitating illness, disease, pain and fatigue.
One of the most powerful effects of grounding is reduction and even elimination of chronic inflammation.  This discovery suggests that the planet we live on is the original painkiller, the original anti-inflammatory: nature's way to counteract inflammation.
When directly connected to the earth, the human body absorbs energy just like a sponge. The free electrons have a positive effect on our biology.
Everything is connected after all !
Here are 10 THINGS EARTHING CAN DO FOR YOU:
REDUCES/ELIMINATES CHRONIC INFLAMMATION
REDUCES/ELIMINATES PAIN
ENHANCES IMMUNE RESPONSES, COUNTERACTS INFLAMMATORY CONDITIONS
IMPROVES SLEEP
IMPROVES BLOOD FLOW TO NOURISH THE ENTIRE BODY WITH VITAL OXYGEN & NUTRITION
IMPROVES ENERGY
DECREASES STRESS IN THE BODY
REDUCES HORMONAL & MENSTRUAL SYMPTOMS
ACCELERATES HEALING FROM TRAUMA, INJURIES & SPORTS/EXERCISE
PROTECTS THE BODY AGAINST POSSIBLE HEALTH-DISTURBING ELECTROMAGNETIC FIELDS (EMFs)
So what's not to love about being grounded daily?  And what other health tip will so much bang for FREE……………..our mantra is go bare foot for 30 to 40 minutes per day, EVERY DAY.
But digging a little deeper we know that a human foot is home to about 7,000 nerve endings that all correspond to specific areas of the body, including organs, the spine and your head, which is why clinical reflexology is so successful and treating many ailments.  What shows in the feet is a reflection of what is going on in the body.
Reflexology dates back a long time.  In fact, research shows the origins to around 2500 years ago in Egypt with practitioners performing treatments to their patients via the hands and feet…….and this all ties in neatly with earthing.
We've discussed before how ancient beings (humans) just seemed to know what was good for them and what worked.  They knew, that when we were connected to the earth, that our health was good.  There wasn't as much "science" back then but the same is true of reflexology – they seemed to understand the body much better than we do today through this natural connection of just "knowing".
The next time you are out walking bare foot across a pebble beach (if anyone has been to Brighton beach this will resonate!), not only are you getting those lovely free electrons absorbing through those key pathways but you are ALSO getting a top of the range reflexology session.  It may feel uncomfortable (and sometimes painful) as you hobble to the sea for a swim or to make it to the pier, but you are in fact giving yourself a wonderful healing session.
…….which makes going barefoot and being grounded such a great way of healing the whole body.